From 27 to 29 october 2023 Piacenza Expo will organize the next edition of FORESTALIA, a show dedicated to agroforestry activities.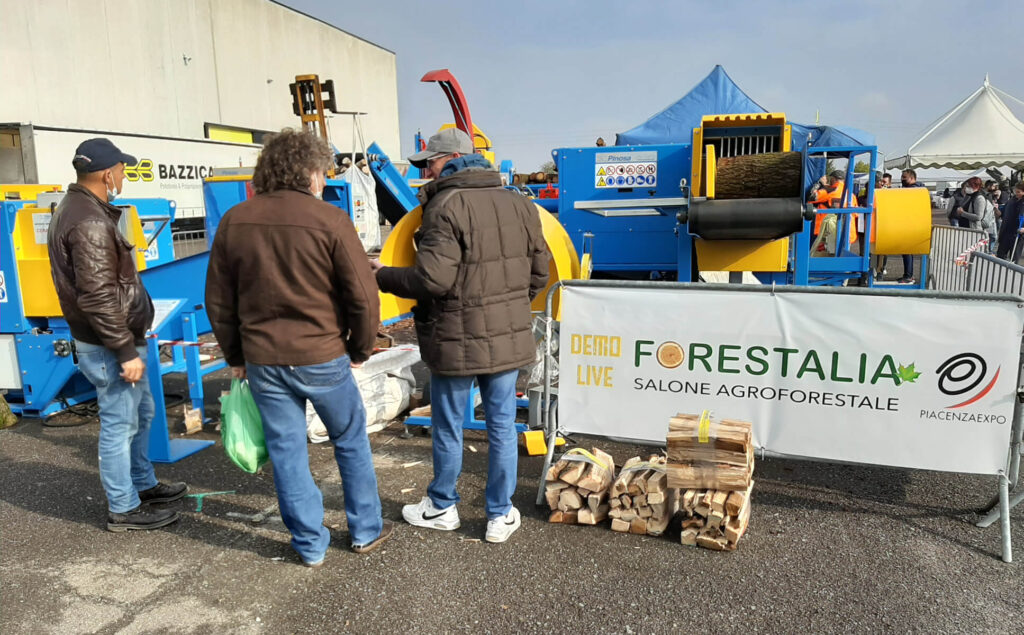 After the successful edition of 2021, FORESTALIA promotes itself as a privileged meeting for the forestall sector.
The trade fair centre of Piacenza has proved to be suitable to host a specialized event which proposes both the exhibition and live demonstration.
The supply companies of the agroforestry fair will have the opportunity to meet technicians, entrepreneurs, and professional operators in an excellent, no-dispersive contest maximizing time and investment.
Renewables, biomass, wood for energy supply chain represent an answer to the European oil and gas economic crisis.
Forestalia represents a new attitude in considering the forest as an environmental resource of a new sustainability.
Agroforestry mechanisation
Tools and technologies for forestry work
Equipment for the wood energy chain
Technologies for producing energy from biomass
Wood, pellet and wood chip boilers and stoves
Security and land control
Earth-moving machinery for forestry work
Forestry engineering
Forest IT
Off-grid renewable energies
Wood Crafts
Transport and Logistics
Training and Associations